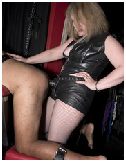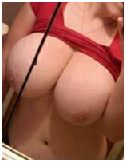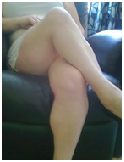 Dominants & submissives who like Bondage, Discipline, Dominance, Submission, Sadism, Masochism
Bondage
Spanking
Masters
Mistresses
Dominatrix
Fetish
Teasing
Role play
Fantasy
BDSM
B&D
D&S
S&M


BDSM encompasses a variety of erotic sexual practices involving dominance and submission, role-playing, bondage and restraint. The general term BDSM refers to Bondage, Discipline, Sadism, Masochism and it is generally accepted to have derived from the terms B&D (bondage and discipline), S&M (sadomasochism or sadism and masochism), and once you've dipped your toes (and other body parts) into the BDSM world you will also come across the term D&S (dominance and submission). Dominant Men are DOMS and a woman is a DOMME (also called TOPS and normally written in capitals). Those partners taking the obedient role are called submissives or bottoms (normally written in lower case). DOMDATES is an online meeting place for DOMINANTS and submissives to chat and meet.
Call it what
you like :
BDSM
B&D
S&M
D&S
DOMINANTS & submissives
CHAT AND MEET ONLINE - INSTANT ACCESS

FREE TO TRY - No Credit Card Needed When You Register
Protected By
Online Dating Protector
100% GENUINE MEMBERS
24/7 Moderation
JOIN FREE TO START SEARCHING AND BROWSING IN YOUR AREA
FREE STANDARD REGISTRATION - INSTANT ACCESS
Free To Try - No Obligation To Upgrade Membership
Standard Membership is FREE and you can search and browse other member's profiles instantly. Upload your own details and photos and other BDSM Dominants & submissives will be able to contact you online.
* Instant Messaging
* Video Profiles
* Online Chat
* Free to Join
* Postcode Search
* Instant Access
* Blogs
Are you TOP, bottom or do you like to switch
Behind every sub is the love of a strong woman